Once you have received your Yard Mastery Soil Test Kit results and have enabled your Custom Program, you might be wondering just where to start in your program. No worries! Let's open the app and dig in!
First, let's get to the "Preview Program", which is located in your soil test results. Here is how we get there:
Tap on the menu bars in the upper left corner of the app
Tap on "Soil Test"
Tap the completed soil test you want to inform your program
Tap the "Preview Program" button in the middle under Product Recommendations
Now you should see a screen showing you a list of all the recommended fertilizer products you would need to purchase for the entire growing season.
Here is an example:
Now you're likely asking the million-dollar question, "where in this list do I begin?" The quick answer is that the calendar will tell you, but let's click on the "Calendar" button in the app (see screenshot below) to check it out for ourselves.
In your calendar view, you will see a green checkmark inside a small green circle (like this
). Every time you see this icon, the calendar is indicating that you have a step. These steps are based on the growing season throughout the year. In this example, you would have a step on September 4th.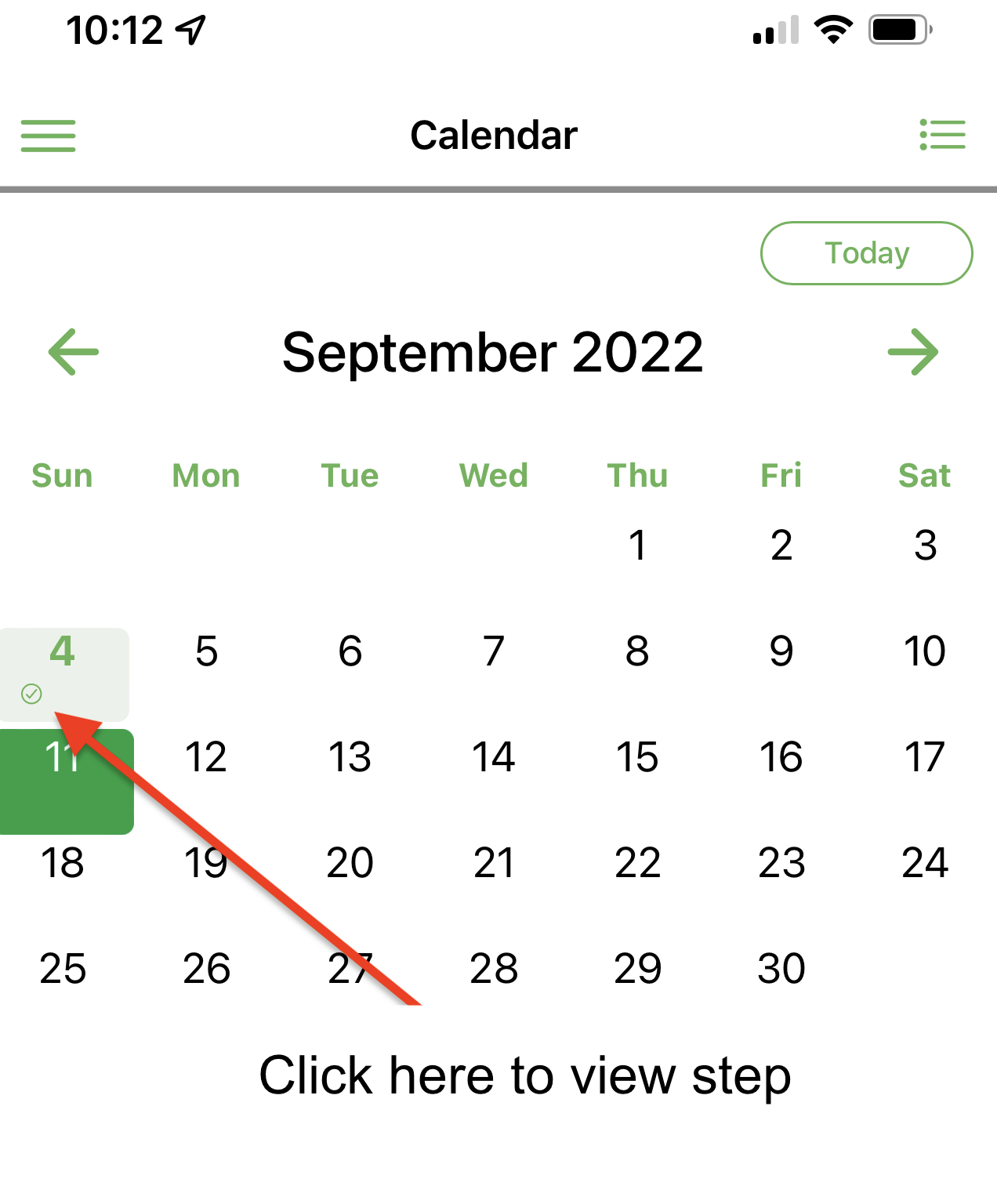 You can click on that September 4th date, and the "Event" will tell you what needs to be put down, here is an example:
If you would like to see all of your steps in order you can click on the 3 bars in the right top corner of your screen (program calendar link
) in the right top corner of the Calendar view, like this:
Now you should see the full Lawn Program Calendar, with the upcoming steps listed (if you have not completed any steps in the app previously, you will not be able to view them).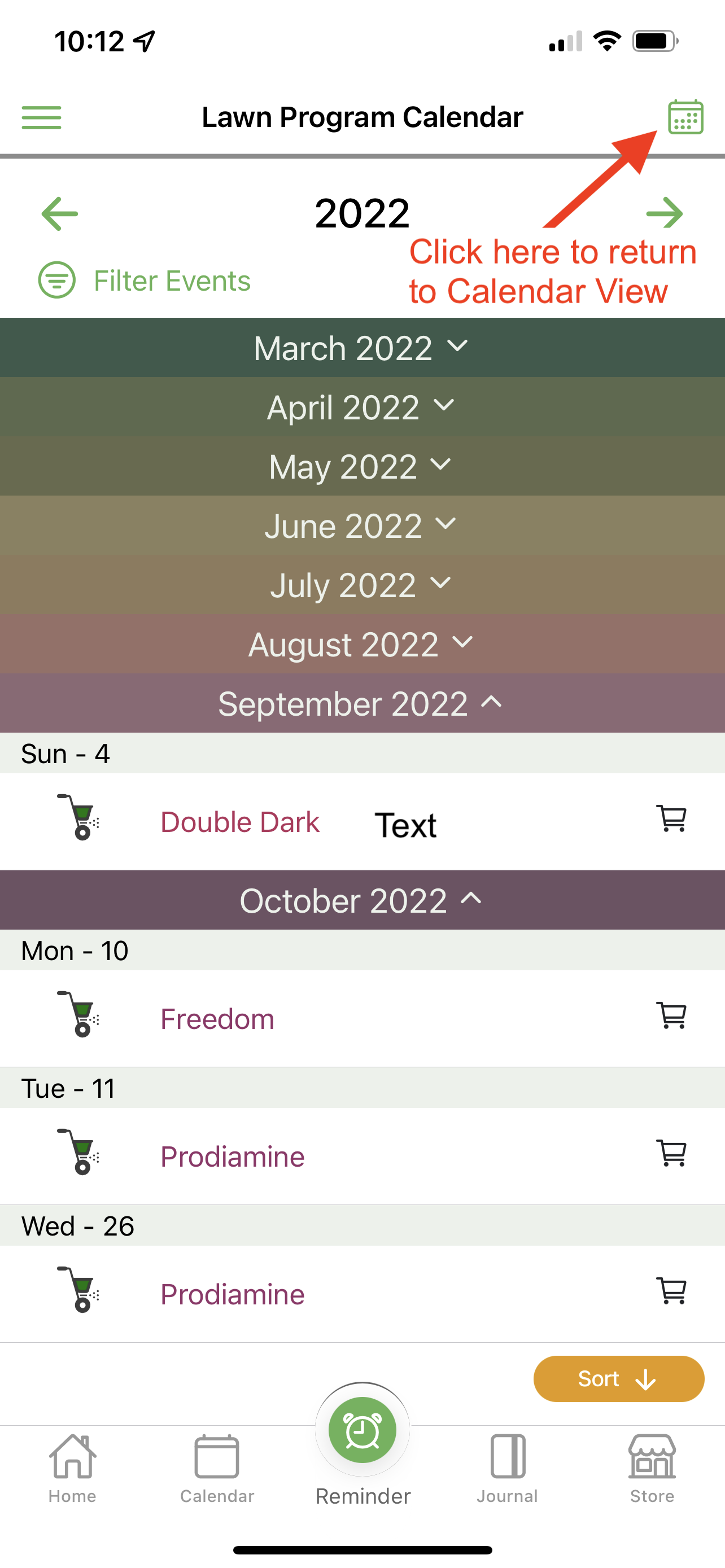 So, the answer to where to start, or even to what step is next, can always be found in your calendar and will be based on where you are in the growing season. If you are ever in doubt, pop open your calendar to verify what to throw down and when.
Along with the customized fertilizer recommendations, the app will also remind you when it is time to put down pre-emergent, (Prodiamine), as well as bio-stimulants depending on your selected program preference (All Granular, and Liquid/Granular or All Liquid)
A few things to note:
The Prodiamine and bio-stimulant (granular or liquid) recommendations are not customized based on your soil test results. They are still scheduled based on the general lawn program and application timing.
The All Liquid is not supported by the custom program at this time
Yard Mastery's Custom Lawn Program's recommendations are based on soil samples tested using the Yard Mastery Soil Testing Kit.
Click here for more information on enabling your custom program.
Keywords: soil test, steps, app, custom program, custom lawn program. lawn program, where do I start, what step am I on