Sometimes the carriers can be pretty rough on packages and damage can occur while your Yard Mastery order is on its way to you that makes it undeliverable.
Here is an example from UPS, the status reported on the tracking states something similar to "Damaged Package", "Shipment Exception", or "Damage Reported". The carriers do not notify us, even if the tracking details state that they do. We rely on you to let us know when this occurs.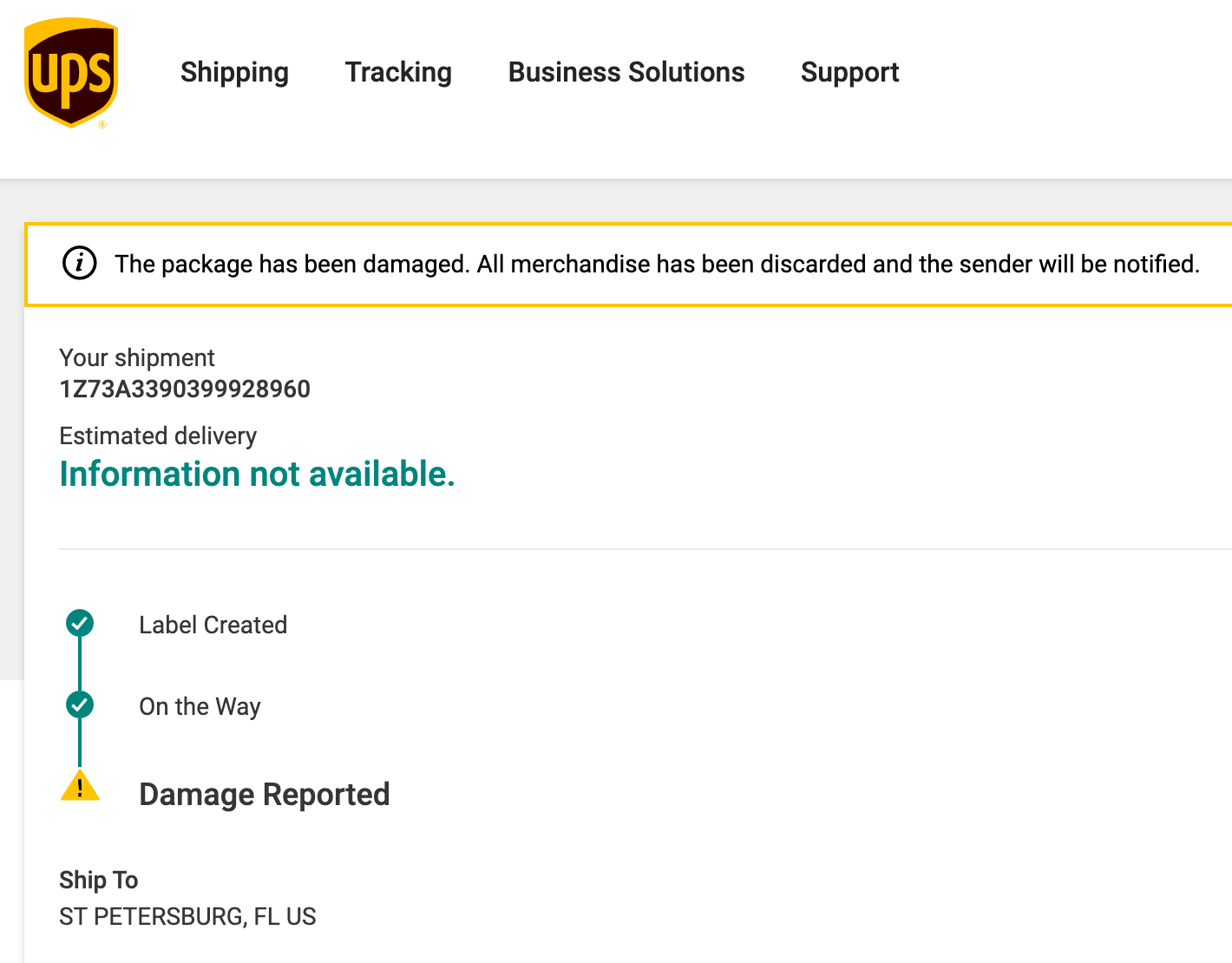 OR
If your tracking information states that your package has been damaged, we can investigate this for you. Please send us the tracking number and the item that is reported damaged along with the following information by opening a ticket.
See the instructions below:
Click on the CONTACT US > SUBMIT A TICKET button
Fill in the required fields (Your email address, Related issue, and Subject)
Include the following information in the description:
Name
Order Number (if applicable)
Additional details to help us address your concerns
For verified damaged orders, we can either send a comparable replacement at no additional charge or issue a refund for the cost of the item.
Keywords: damaged, in-transit, tracking, replacement, damage, package, box, delivery exception